Regular price
Sale price
$34.95 AUD
Unit price
per
Sale
Sold out
Traditional buckle collars have never looked so good! These dog collars are waterproof, easy to keep clean and super stylish! 
- Made with BioThane webbing which is a type of vegan leather that mimics the look and feel of real leather without the need for upkeep

- Waterproof, perfect for beach pups - dries instantly!
- UV resistant, won't fade in the sun 
- Stink proof
- Rust proof, No more rusty hardware after swims in the ocean. 
- Easy to clean, you can wash these collars under running water. For stubborn stains you can use soap and sponge. Pat dry and you're good to go! 
You can choose between three different hardware materials; PVD coated black brass hardware which is extremely durable and scratch resistant, solid brass or stainless steel hardware - They are rust proof!
SIZING:
We currently offer three widths of webbing: 16mm and 19mm. For 25mm webbing head out to our 25mm collection. 
16mm is suitable for small breeds under 8kg.
All our products are handmade in New South Wales, Australia.
MATERIALS

Hardware:

We currently offer two different styles of clips, trigger clips an twist lock carabiners.

We offer trigger clips in three different finishes:

PVD coated black solid brass

Stainless steel

Solid brass

Our twist lock carabiners are aluminium and come in silver or black. This style clips are great for hikes and when you need extra security as the carabiners won't come undone by themselves.

Our brass and stainless steel hardware is suitable to be used in saltwater however always rinse your gear after contact with saltwater. Our warranty does not cover hardware that has broken due to rusting.

We recommend our carabiners for strong dogs but they are lightweight enough for even the smallest dogs. If you need help choosing the best clip style for your dog don't hesitate to contact us!

Please note our collar buckles are always BLACK PLASTIC no matter the hardware colour chosen, unless noted otherwise!

BIOTHANE:

BioThane is a type of webbing material that is made from a polyester core, coated in a protective polymer. This results in a durable and flexible material that is perfect for use in dog collars and leads.

One of the main benefits of BioThane is that it is completely waterproof and odor-resistant, making it ideal for use in any weather conditions and ensuring that your dog stays fresh and clean even in the muddiest of conditions. This also means that it is easy to clean and maintain, simply wiping it down with a damp cloth is all that is needed.

BioThane is also incredibly strong and resistant to wear and tear, making it a great choice for active dogs who love to explore and play.

In addition, BioThane comes in a variety of colors, allowing you to choose the perfect match for your dog's personality and style.

 PPM ROPE:

These leads are made with 10mm PPM (Polypropylene multicord) rope. PPM rope is water resistant and doesn't absorb any water making it rot and mildew resistant. PPM rope is lightweight and easy to keep clean and dries quickly.

All our products are handmade in New South Wales, Australia. 
Share
View full details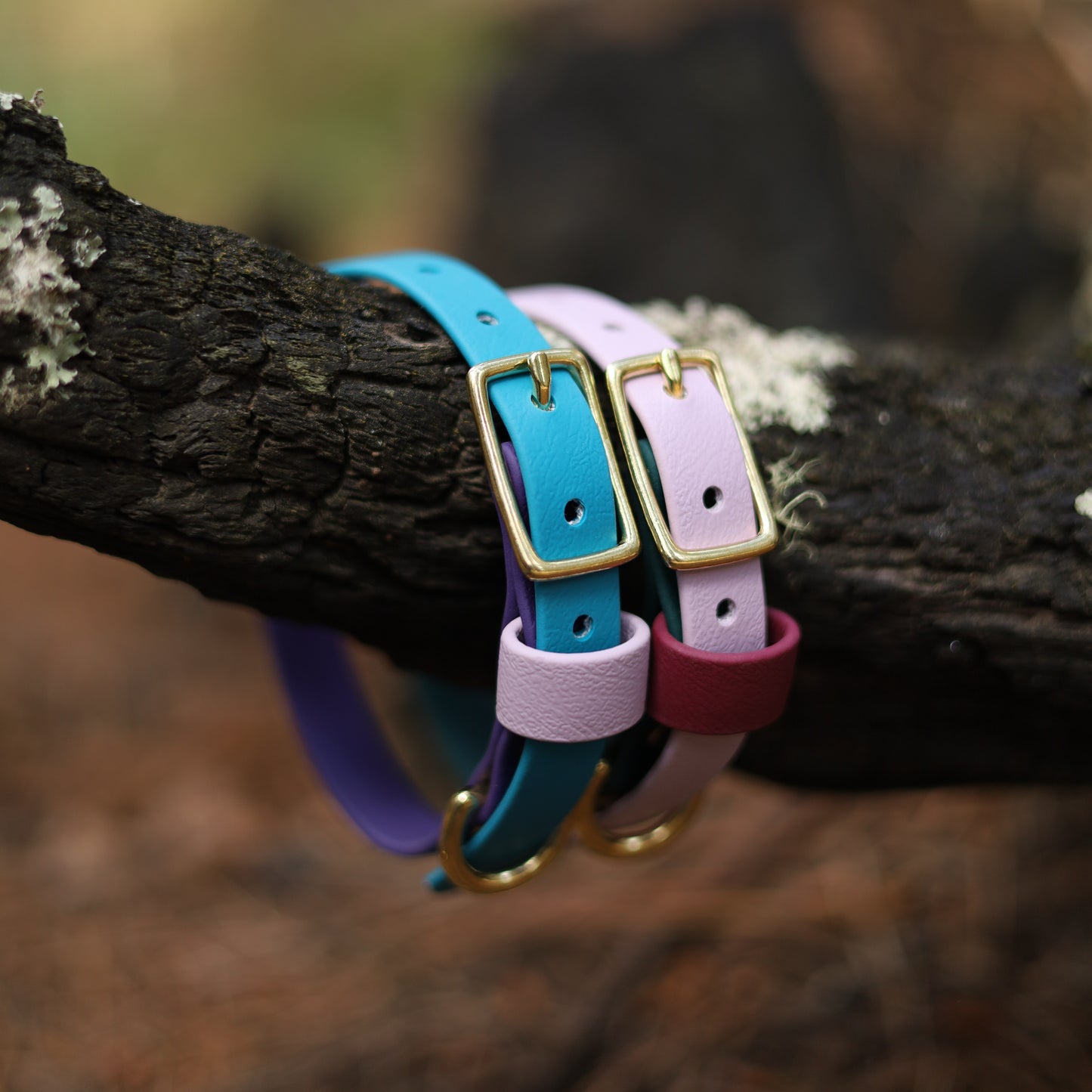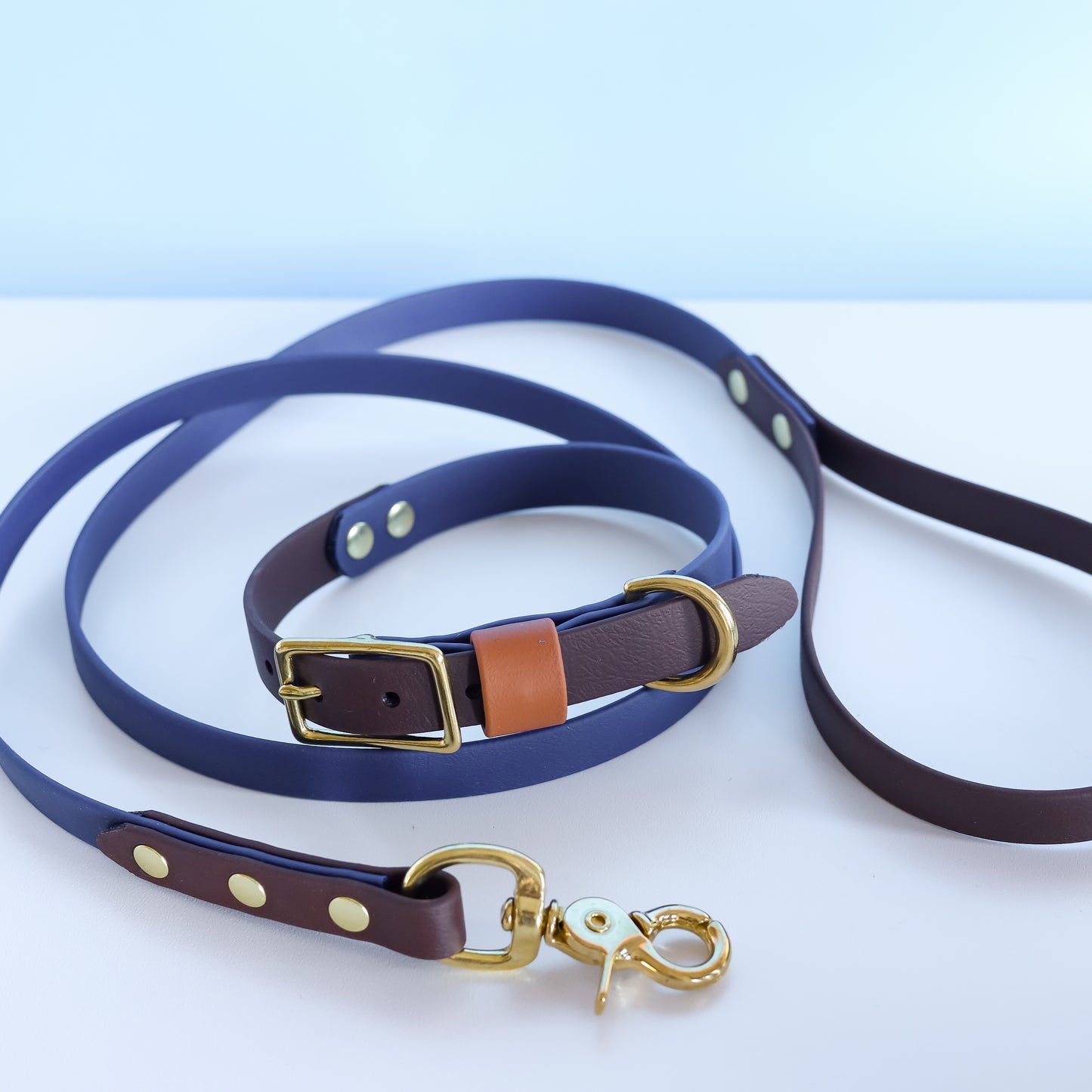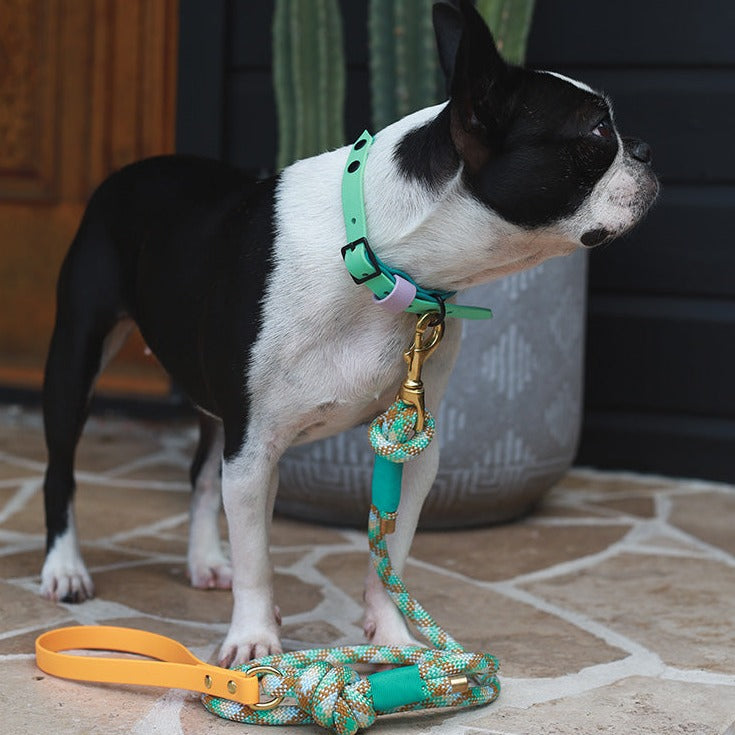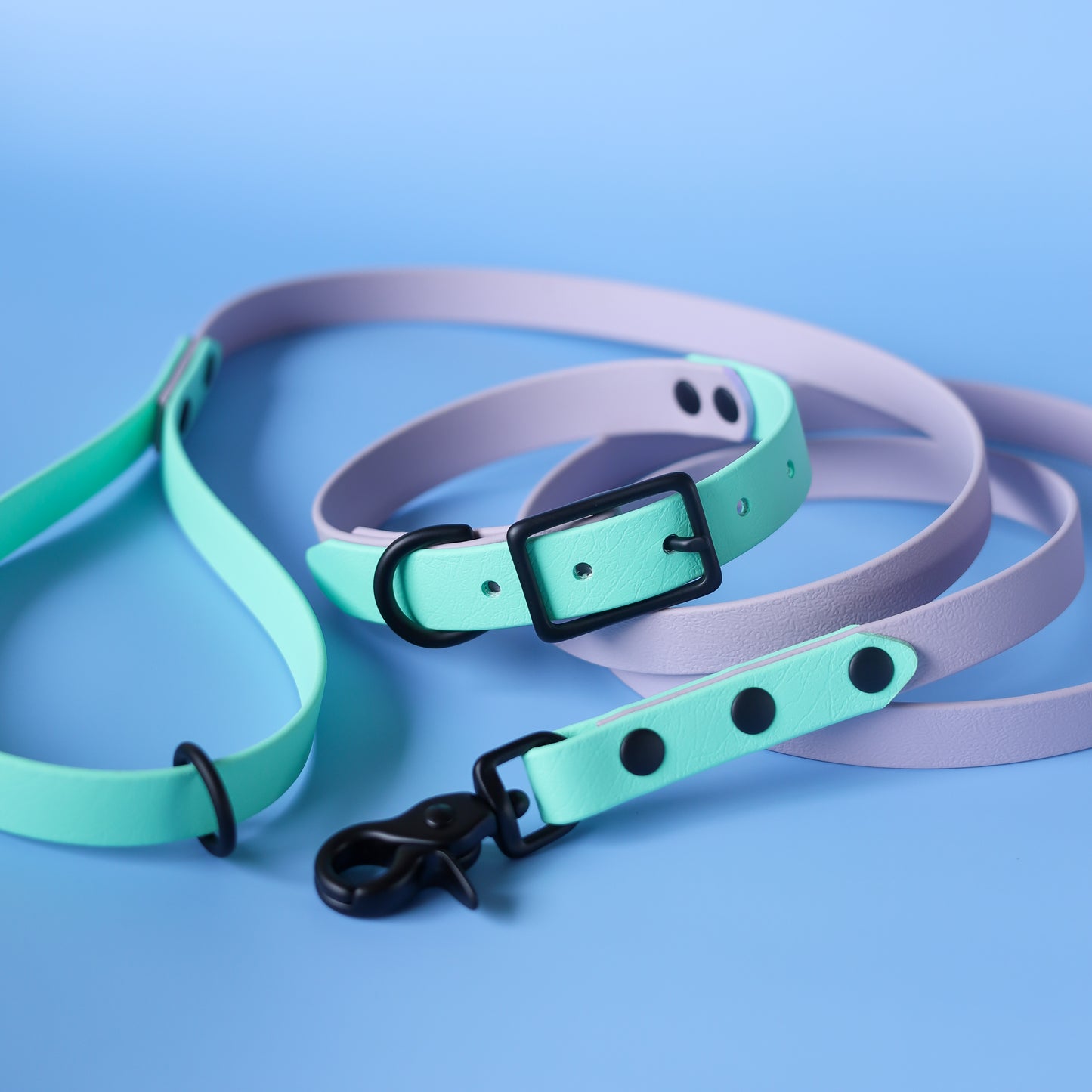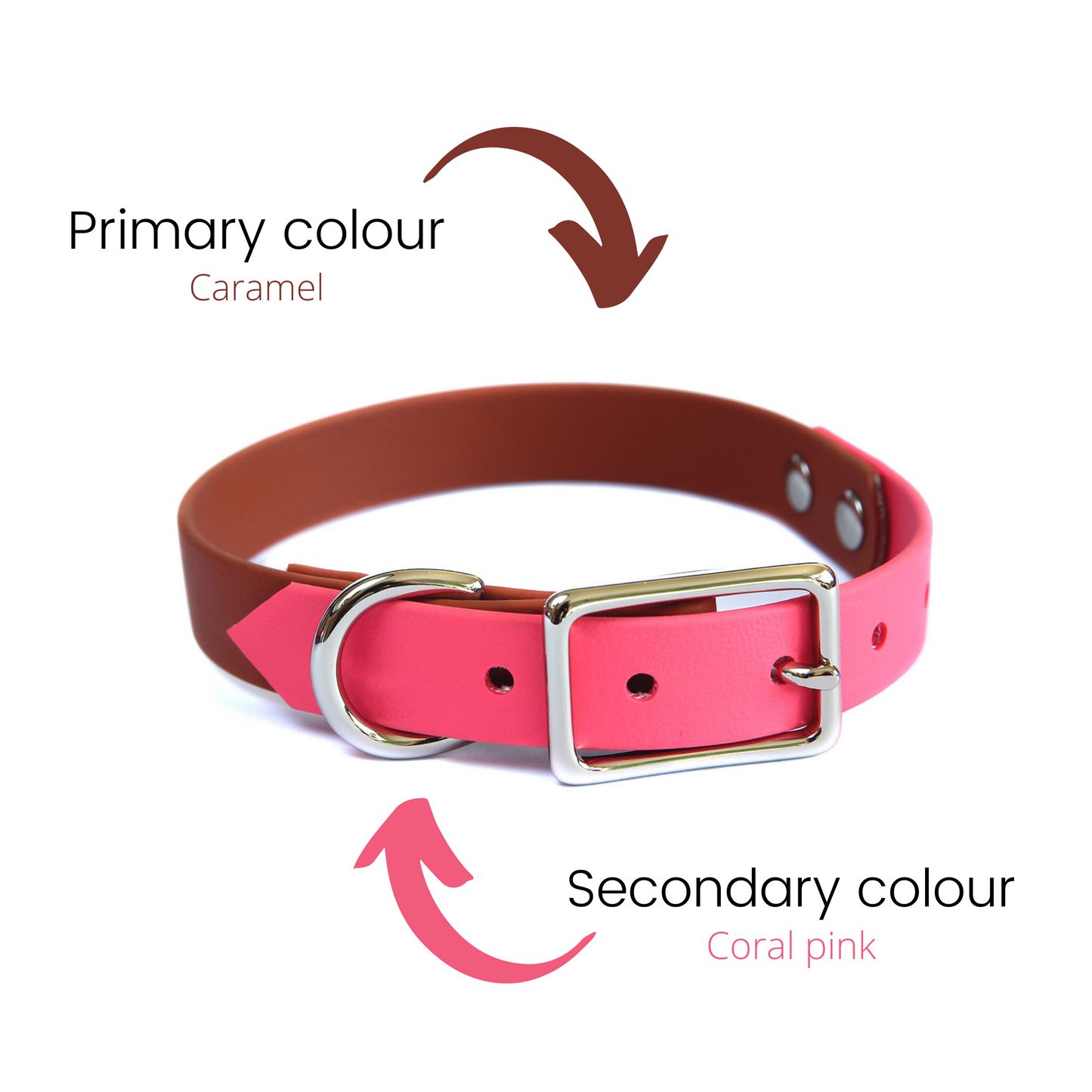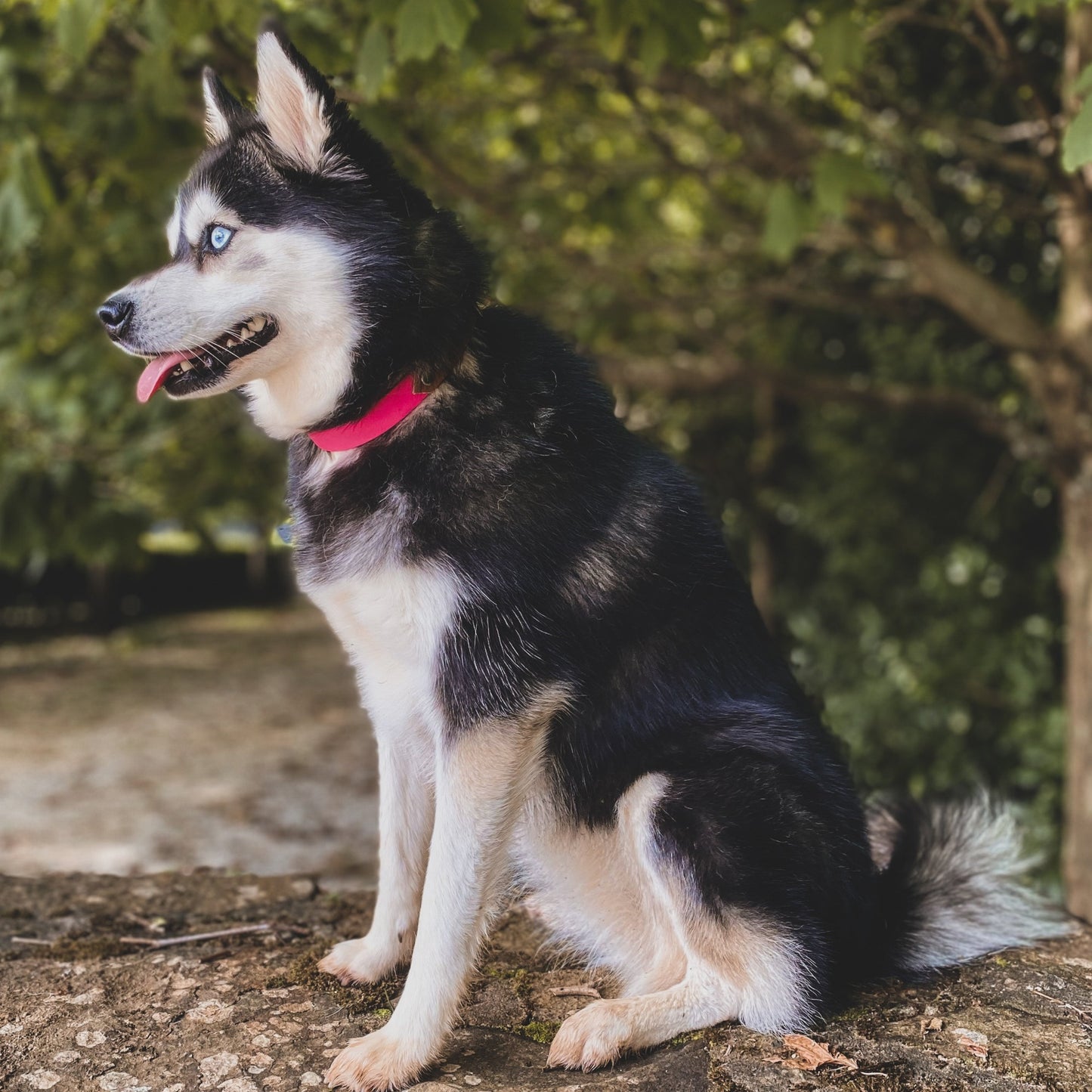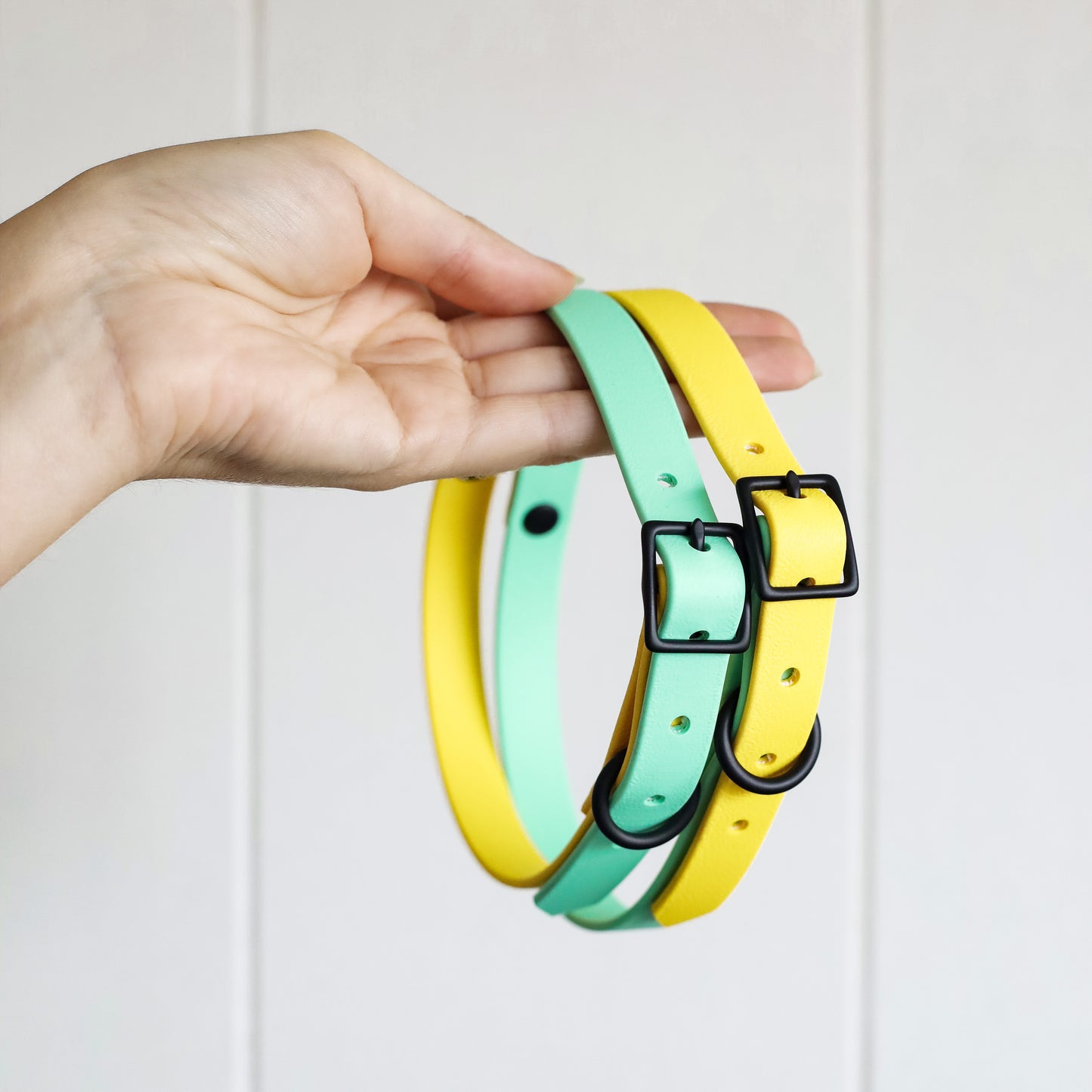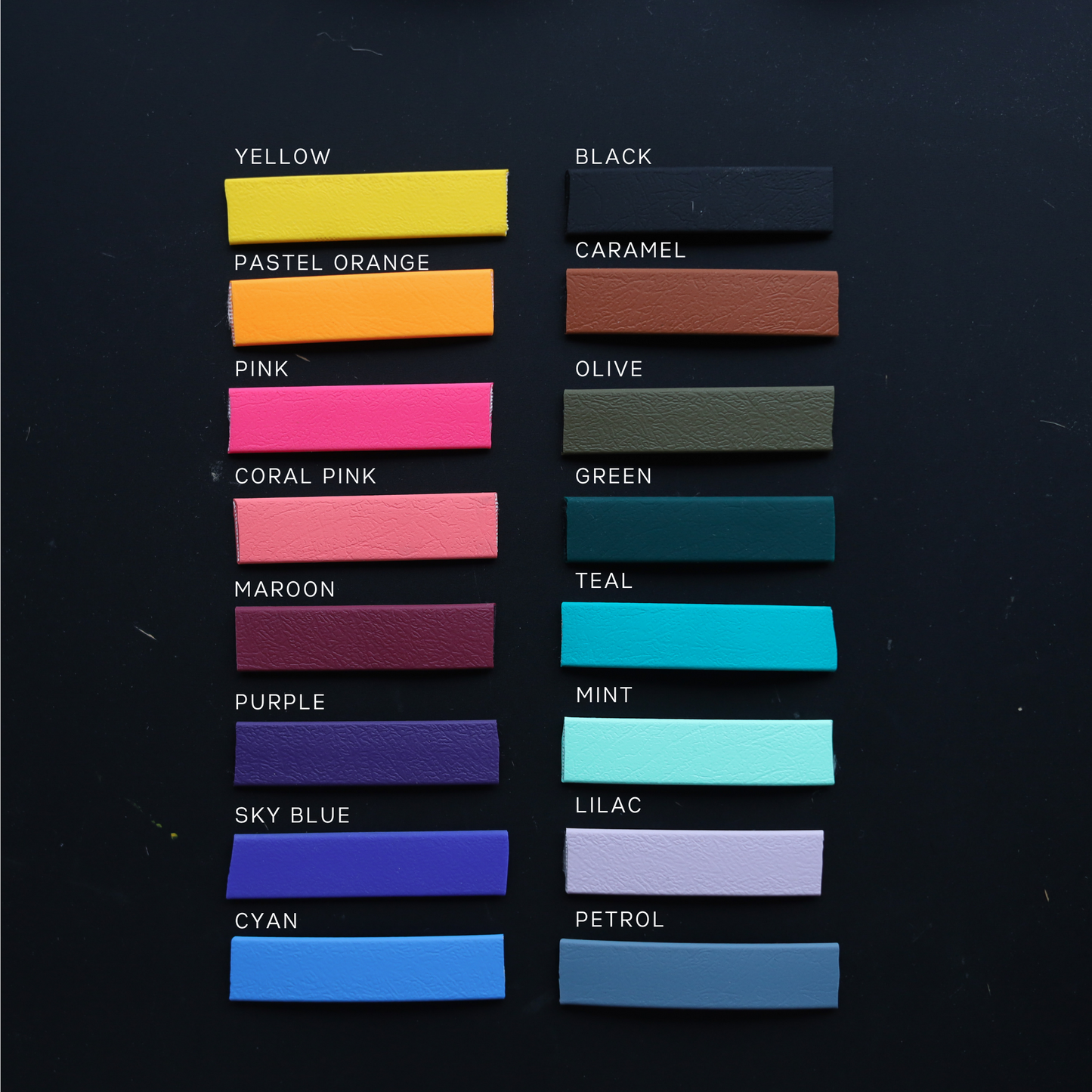 150cm Two tone waterproof Leash
Love the design, 150cm length is perfect length, material makes is long lasting and love that it's waterproof because my dog loves to go in the water. Love the collar as well. I looked into other waterproof leash & collar but Ruffly had the most custom options with lengths and colours. I would buy another collar if there was one that had both buckle & clip on because I like to put the collar on my dog by buckle so the fur doesn't get caught. But I need two hands to take the collar off by buckle so having the option to take the collar by clip on will make it easier for me to take off with one hand.
Excellent!
The collar looks great and is bright. It is a nice change just from a fabric collar. It is sturdy and I have no concerns about it breaking.
Best collars around!
Amazing quality, easy to wash & they look great
Such great well made collars.
Came super quickly and used straight away for a couple of days camping near the water. Got home and they cleaned straight up.