Regular price
Sale price
$15.00 AUD
Unit price
per
Sale
Sold out
Add a name plate to personalise your dog collar or leash. 
No more lost ID tags! These name plates are heat embossed into the BioThane webbing making them permanent. We then add a splash of colour by hand painting each letter with a colour of your choosing. Glitter, metallic or solid colour - we have it all! 
Please note this item needs to be matched with a collar/ leash at the checkout and cannot be purchased alone.  
Available in three widths:
16mm - Name only
19mm  Name only or Name / Number
25mm Name only or Name / Number
Please note numbers are not painted and are only heat embossed. 
Care instructions: 
Wipe clean with a damp cloth and avoid hard rubbing. The letters are scratch resistant but not indestructible so the colour may get scratched over time. Avoid scratching the letters when wet. 
MATERIALS

Hardware:

We currently offer two different styles of clips, trigger clips an twist lock carabiners.

We offer trigger clips in three different finishes:

PVD coated black solid brass

Stainless steel

Solid brass

Our twist lock carabiners are aluminium and come in silver or black. This style clips are great for hikes and when you need extra security as the carabiners won't come undone by themselves.

Our brass and stainless steel hardware is suitable to be used in saltwater however always rinse your gear after contact with saltwater. Our warranty does not cover hardware that has broken due to rusting.

We recommend our carabiners for strong dogs but they are lightweight enough for even the smallest dogs. If you need help choosing the best clip style for your dog don't hesitate to contact us!

Please note our collar buckles are always BLACK PLASTIC no matter the hardware colour chosen, unless noted otherwise!

BIOTHANE:

BioThane is a type of webbing material that is made from a polyester core, coated in a protective polymer. This results in a durable and flexible material that is perfect for use in dog collars and leads.

One of the main benefits of BioThane is that it is completely waterproof and odor-resistant, making it ideal for use in any weather conditions and ensuring that your dog stays fresh and clean even in the muddiest of conditions. This also means that it is easy to clean and maintain, simply wiping it down with a damp cloth is all that is needed.

BioThane is also incredibly strong and resistant to wear and tear, making it a great choice for active dogs who love to explore and play.

In addition, BioThane comes in a variety of colors, allowing you to choose the perfect match for your dog's personality and style.

 PPM ROPE:

These leads are made with 10mm PPM (Polypropylene multicord) rope. PPM rope is water resistant and doesn't absorb any water making it rot and mildew resistant. PPM rope is lightweight and easy to keep clean and dries quickly.

All our products are handmade in New South Wales, Australia. 
Share
View full details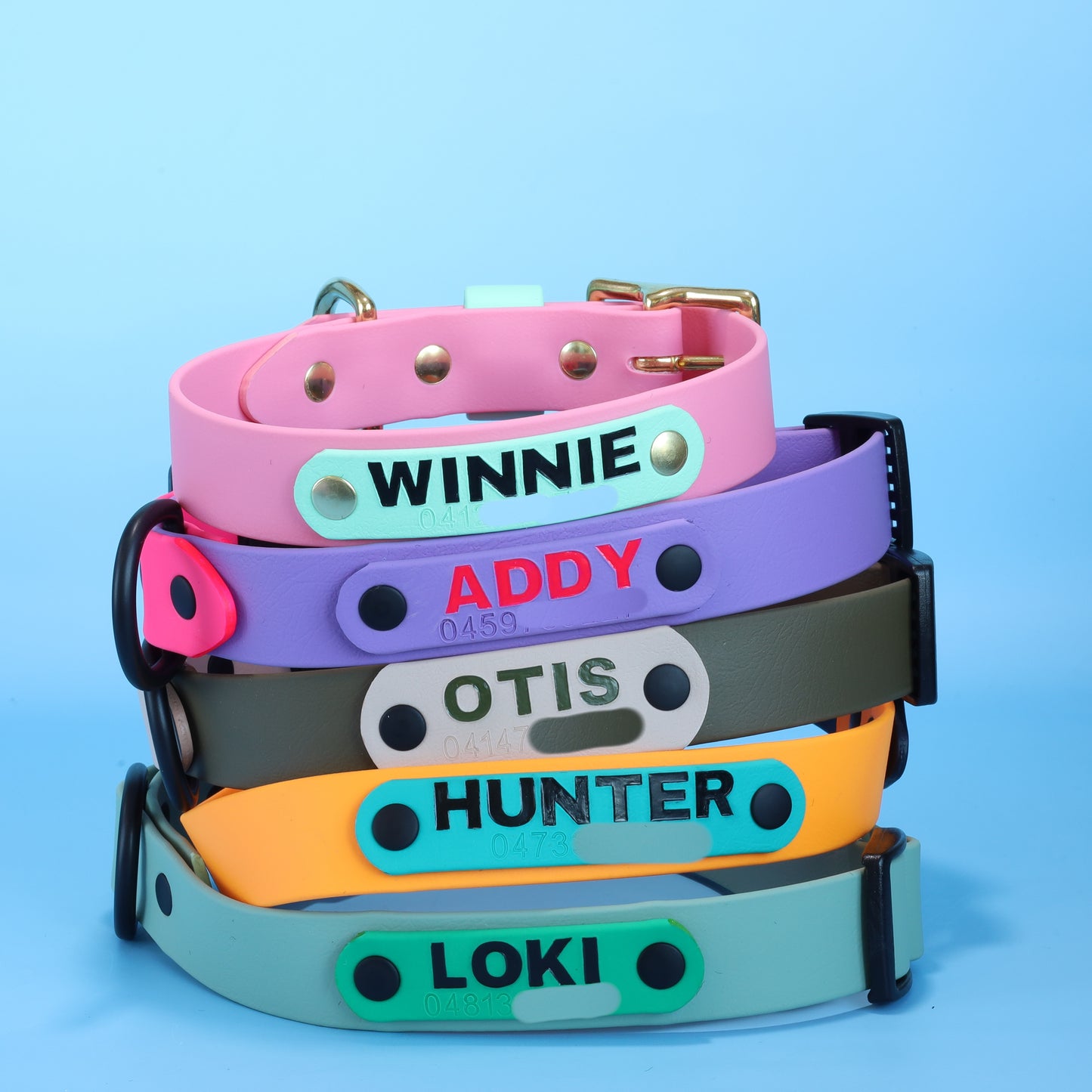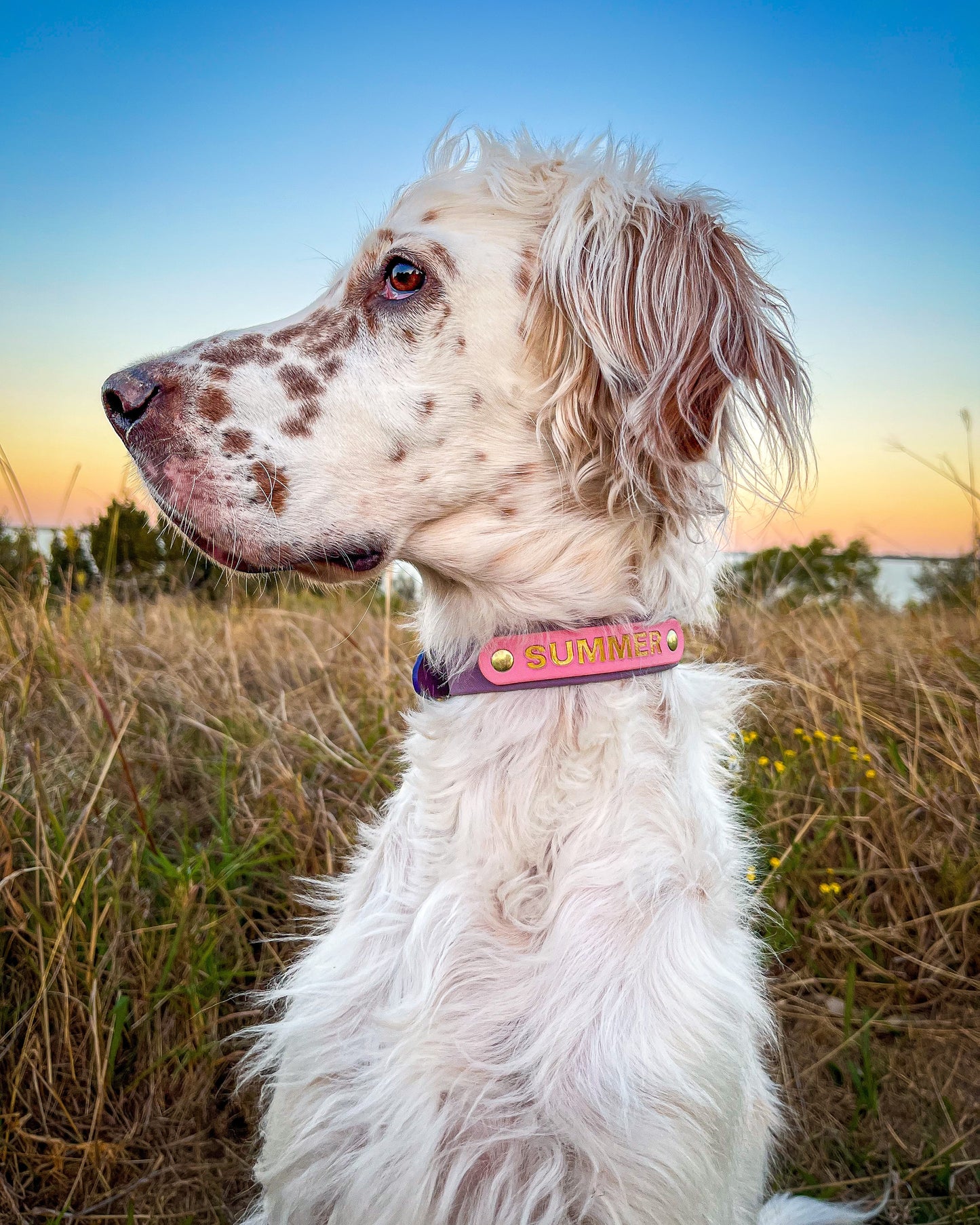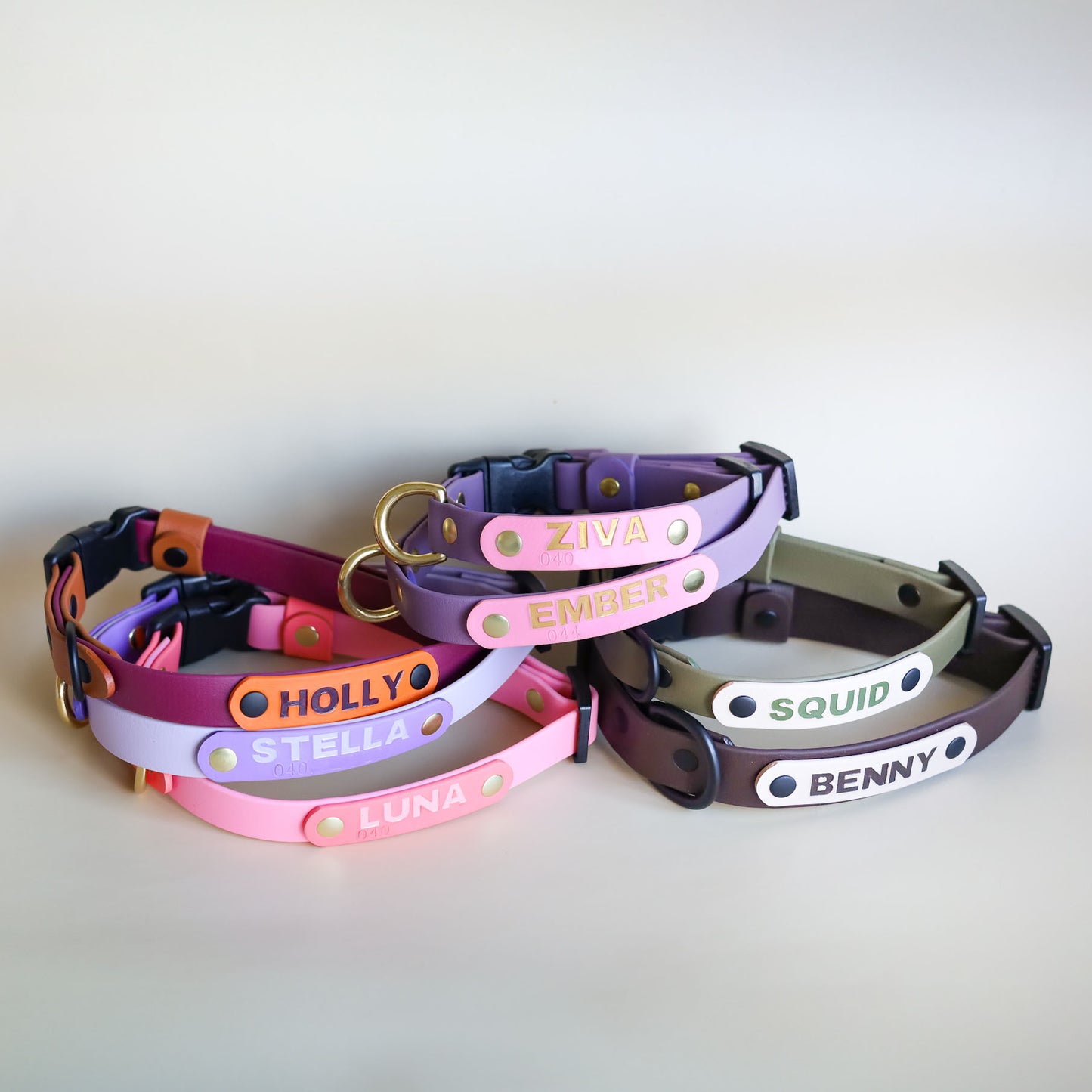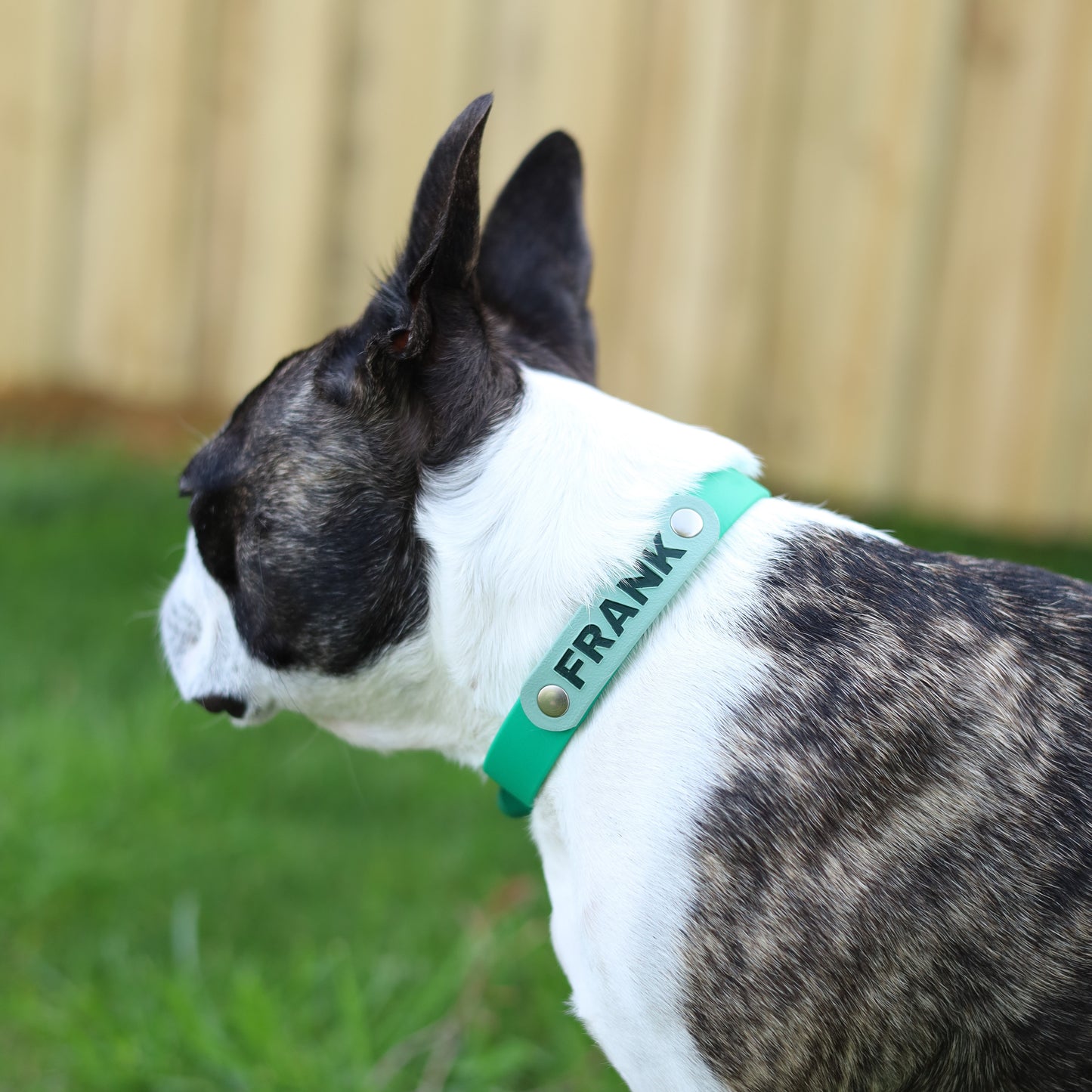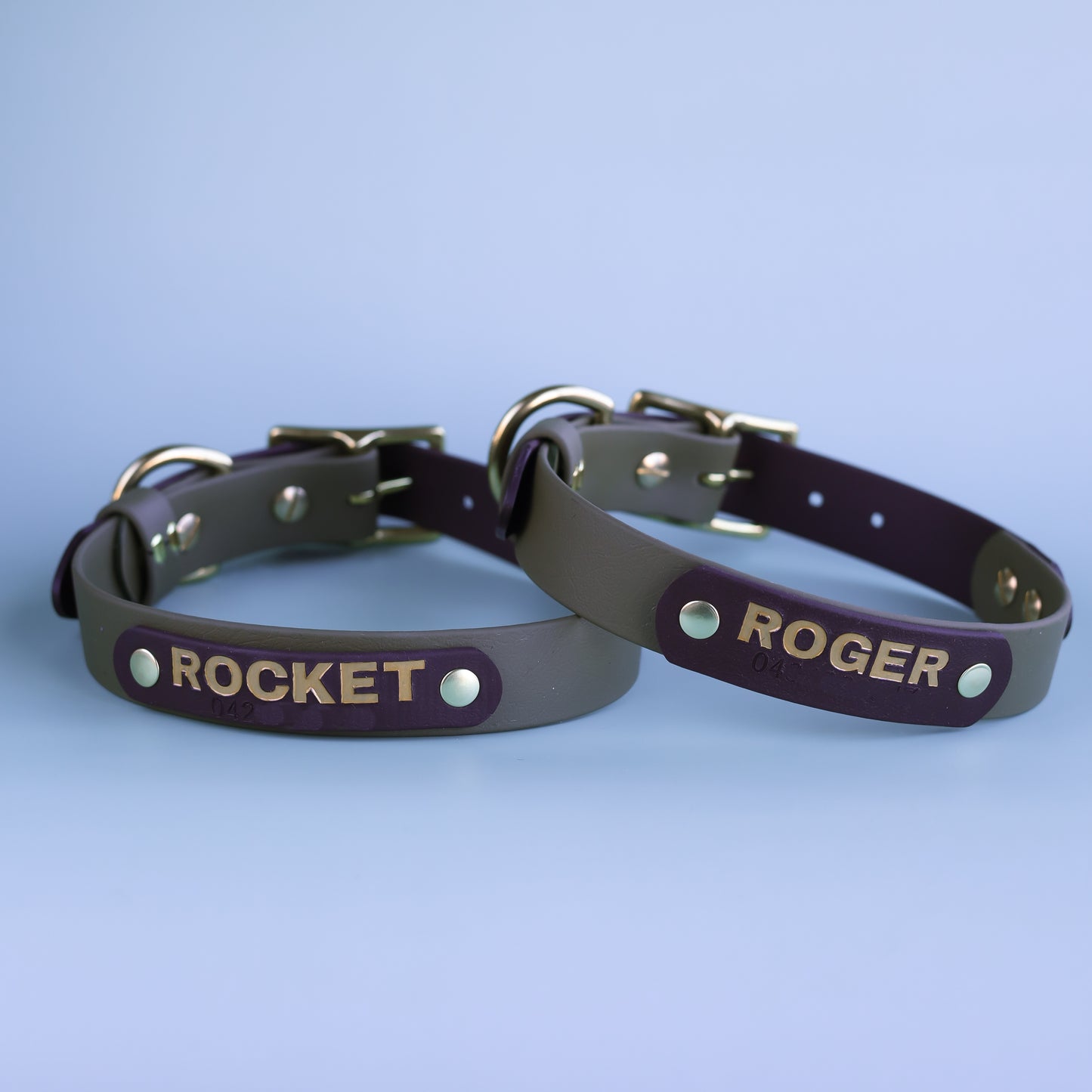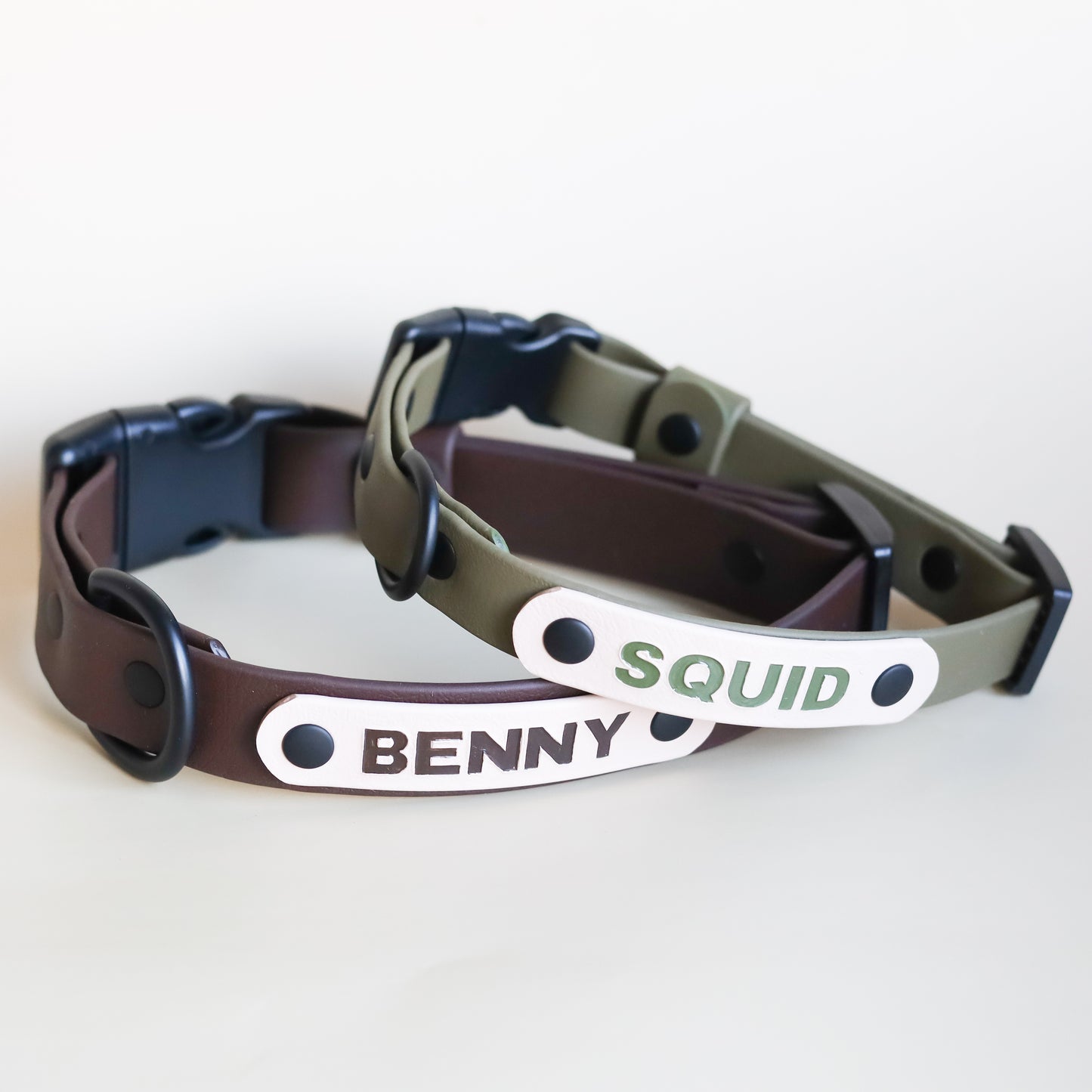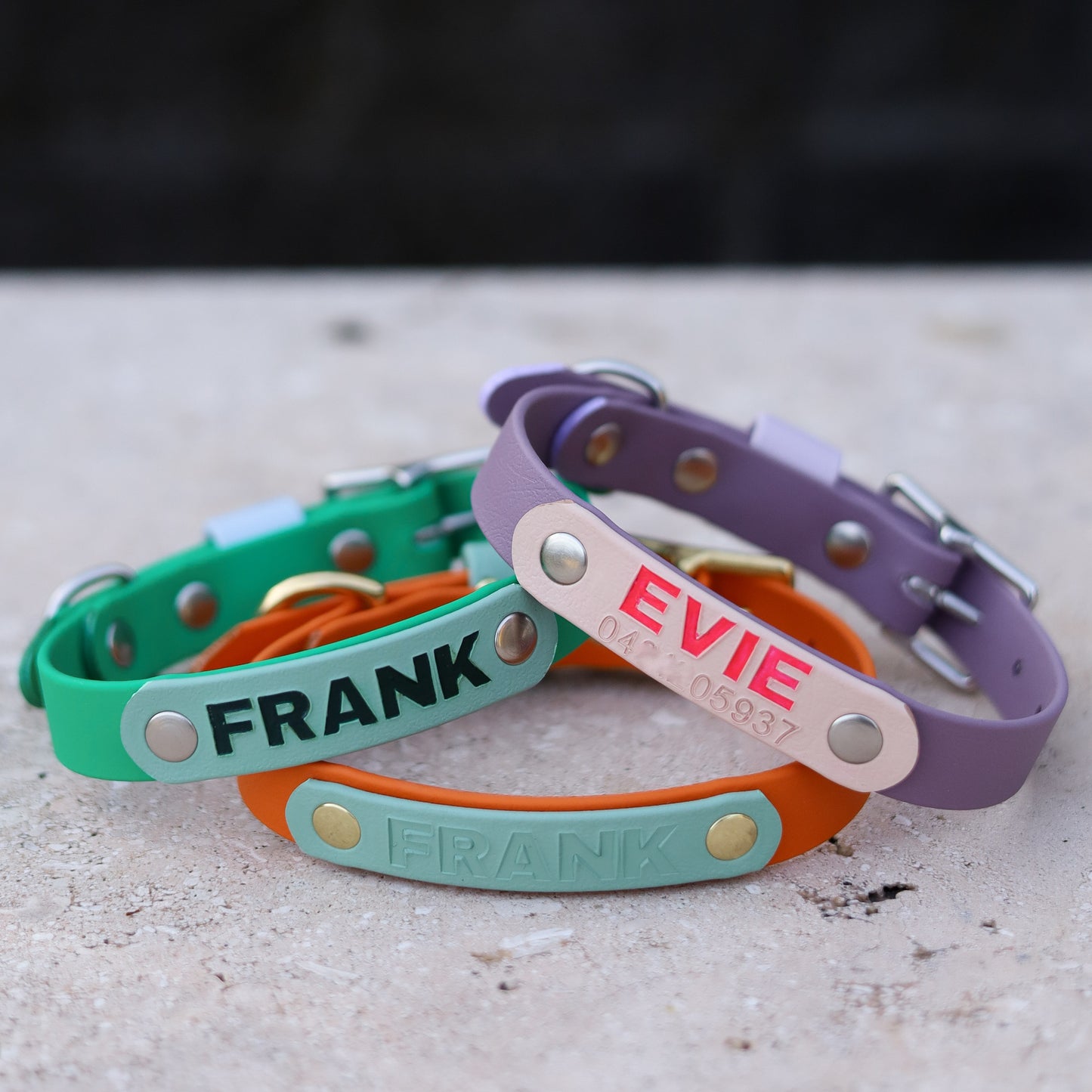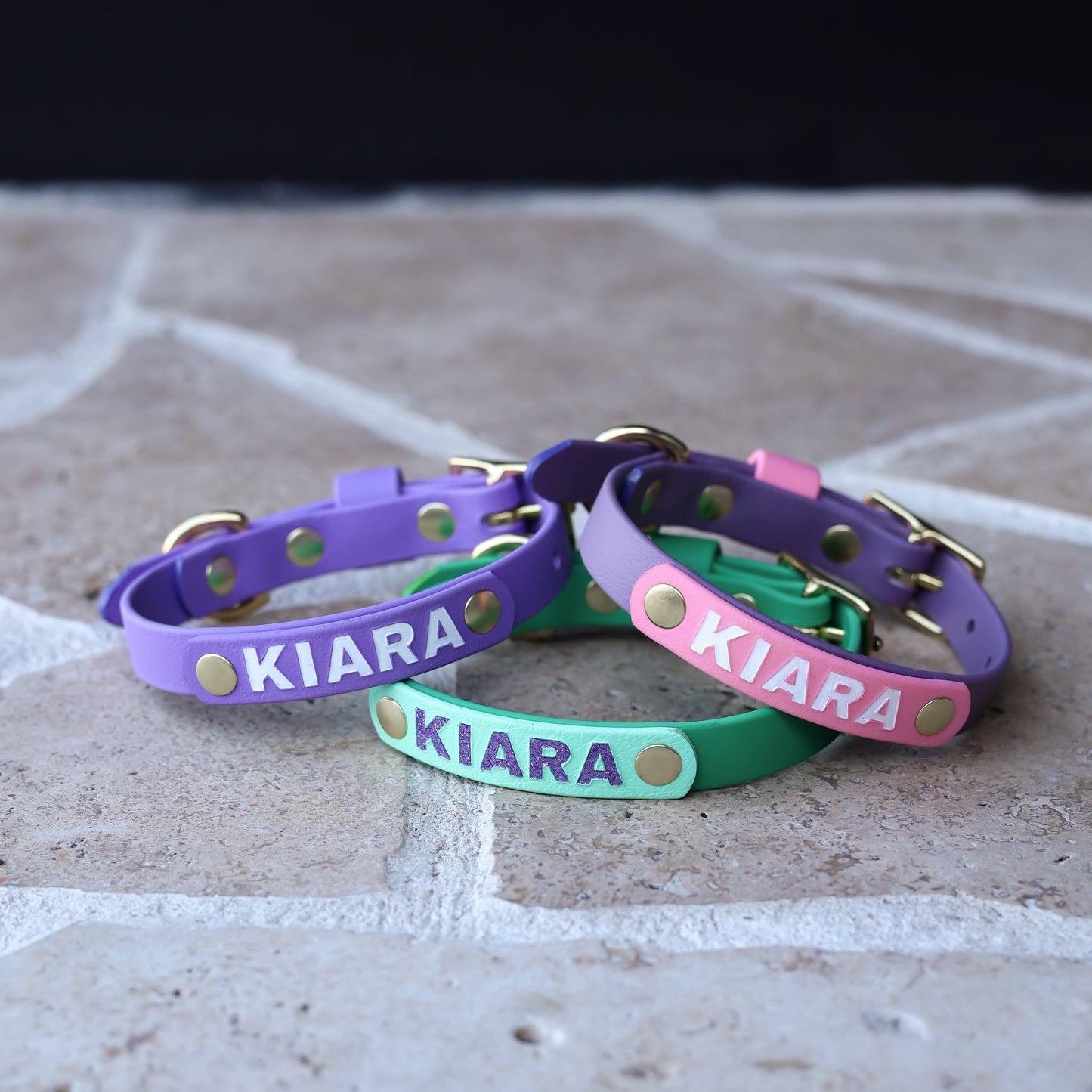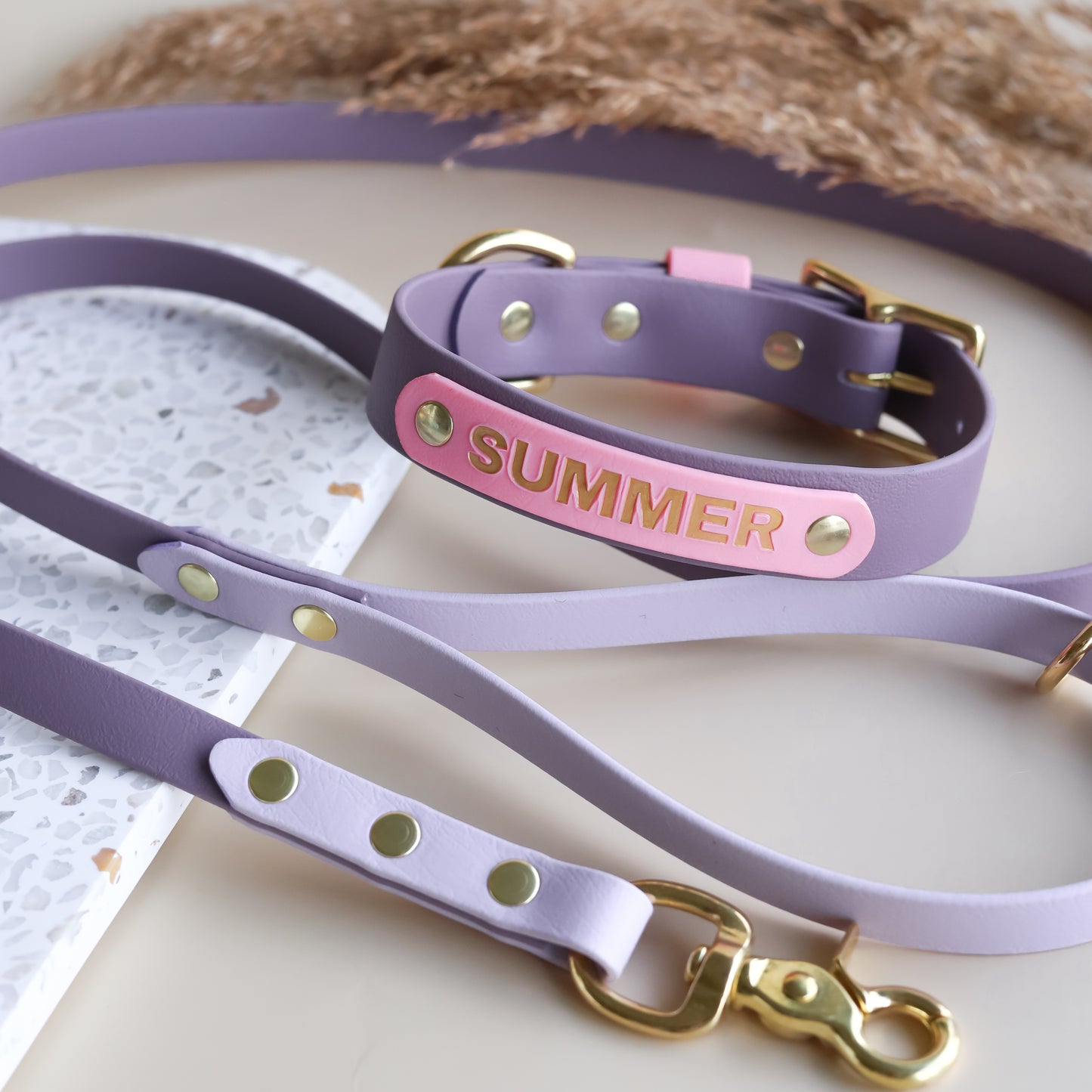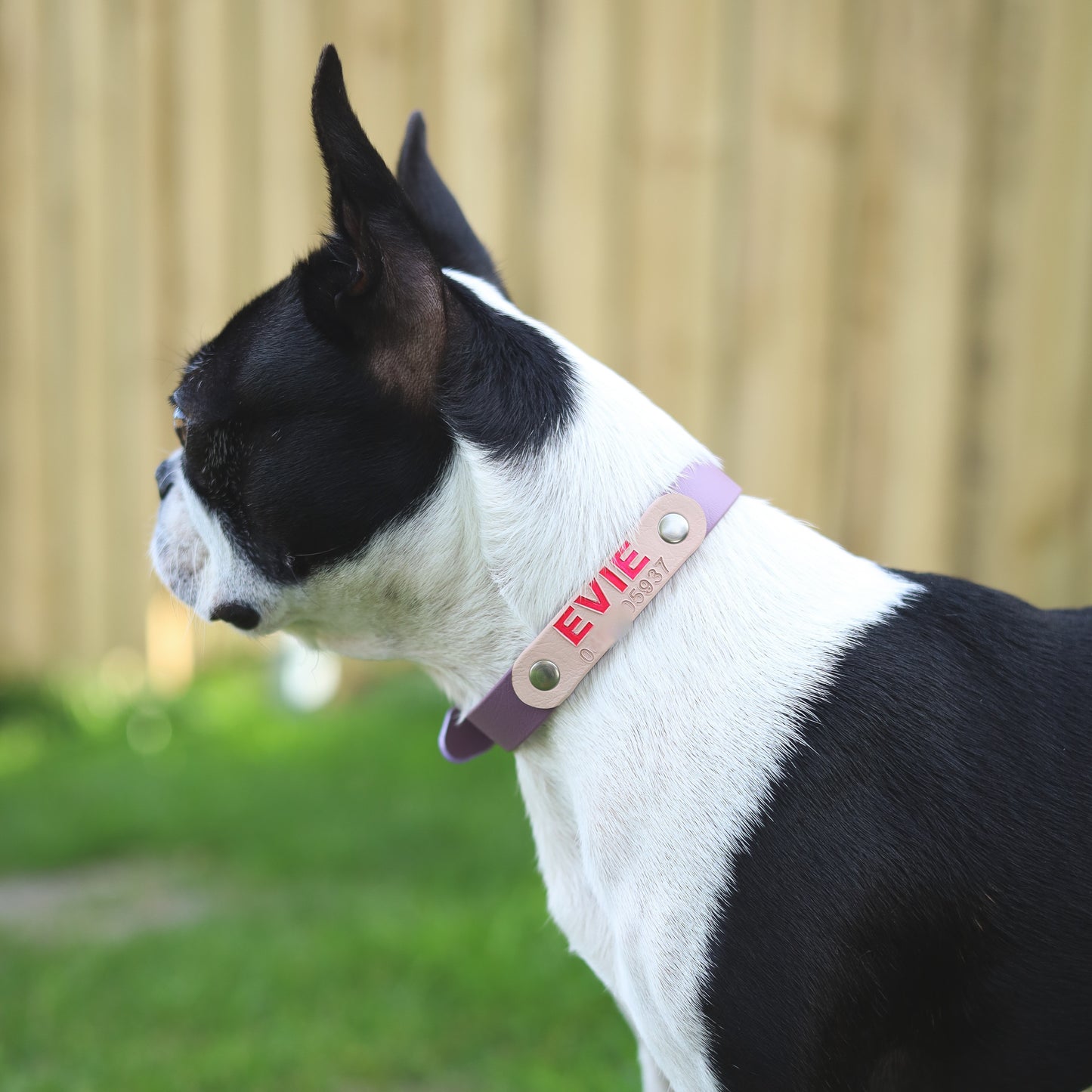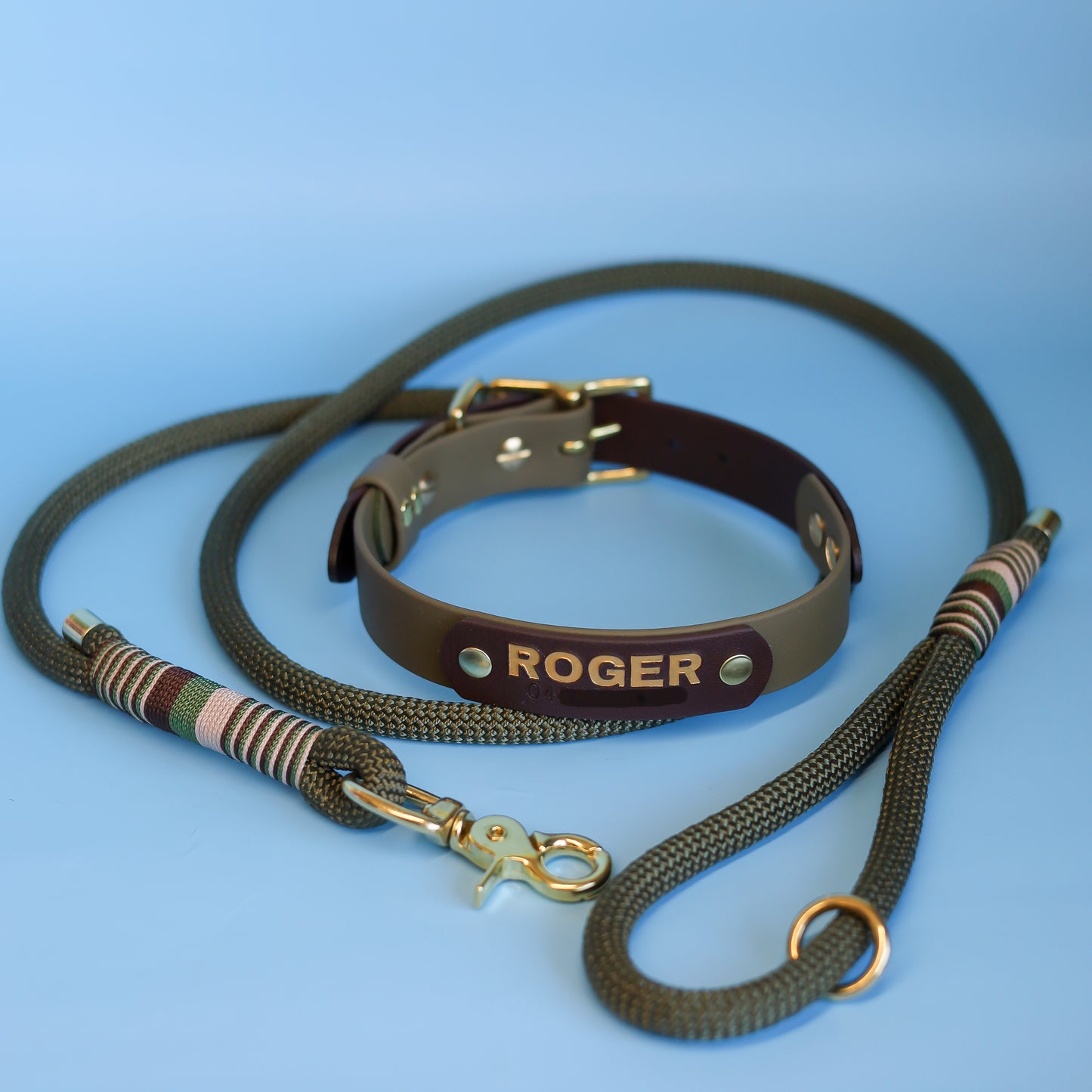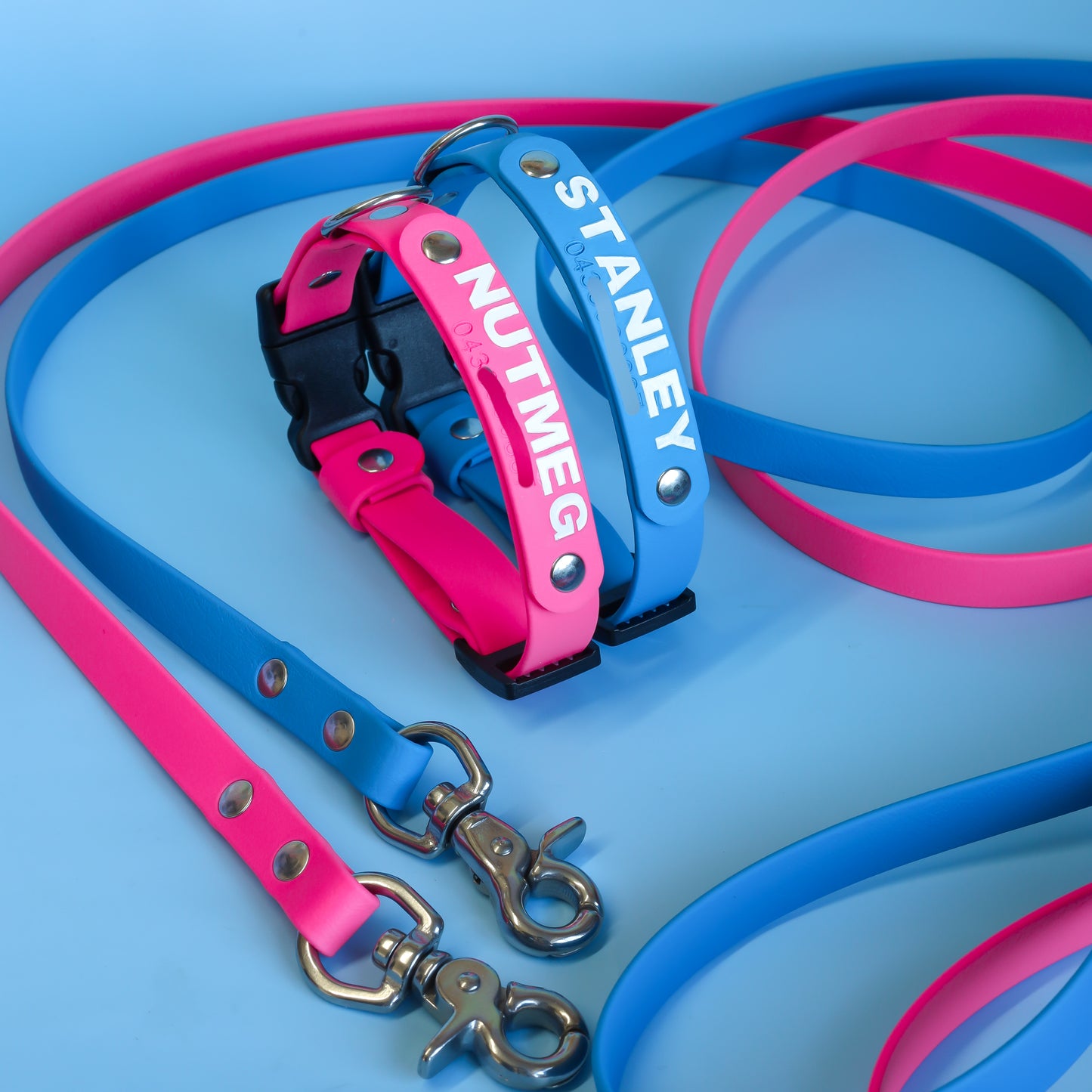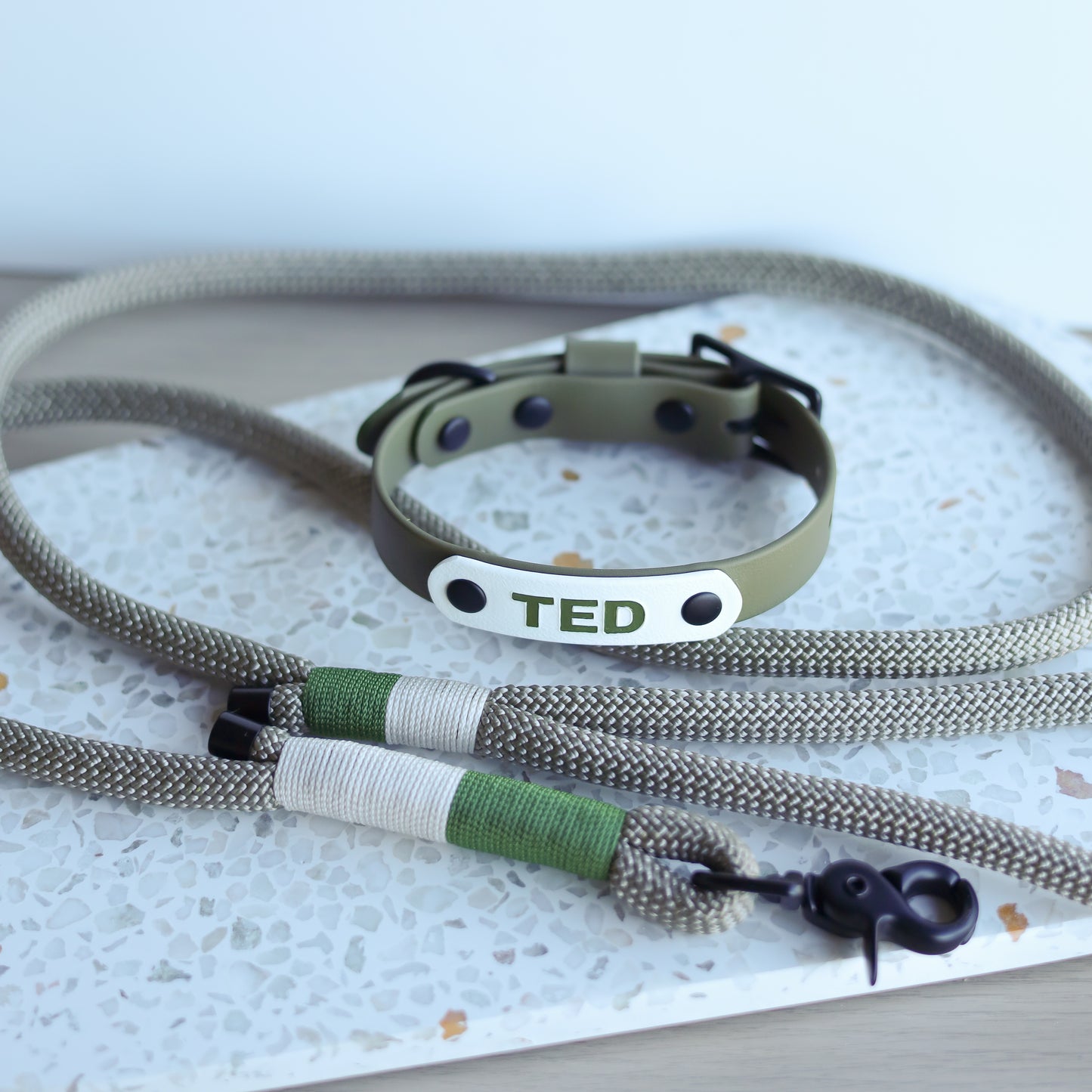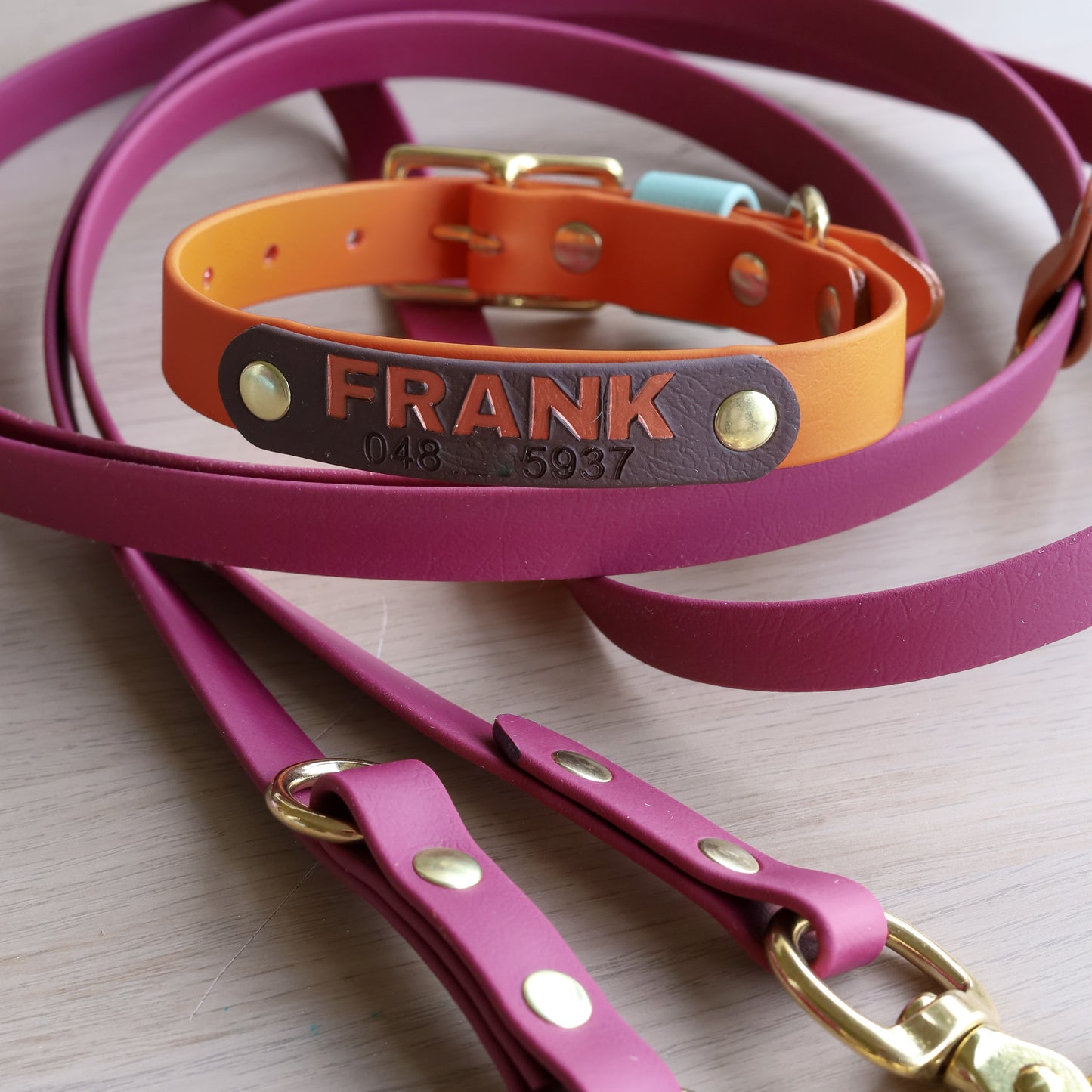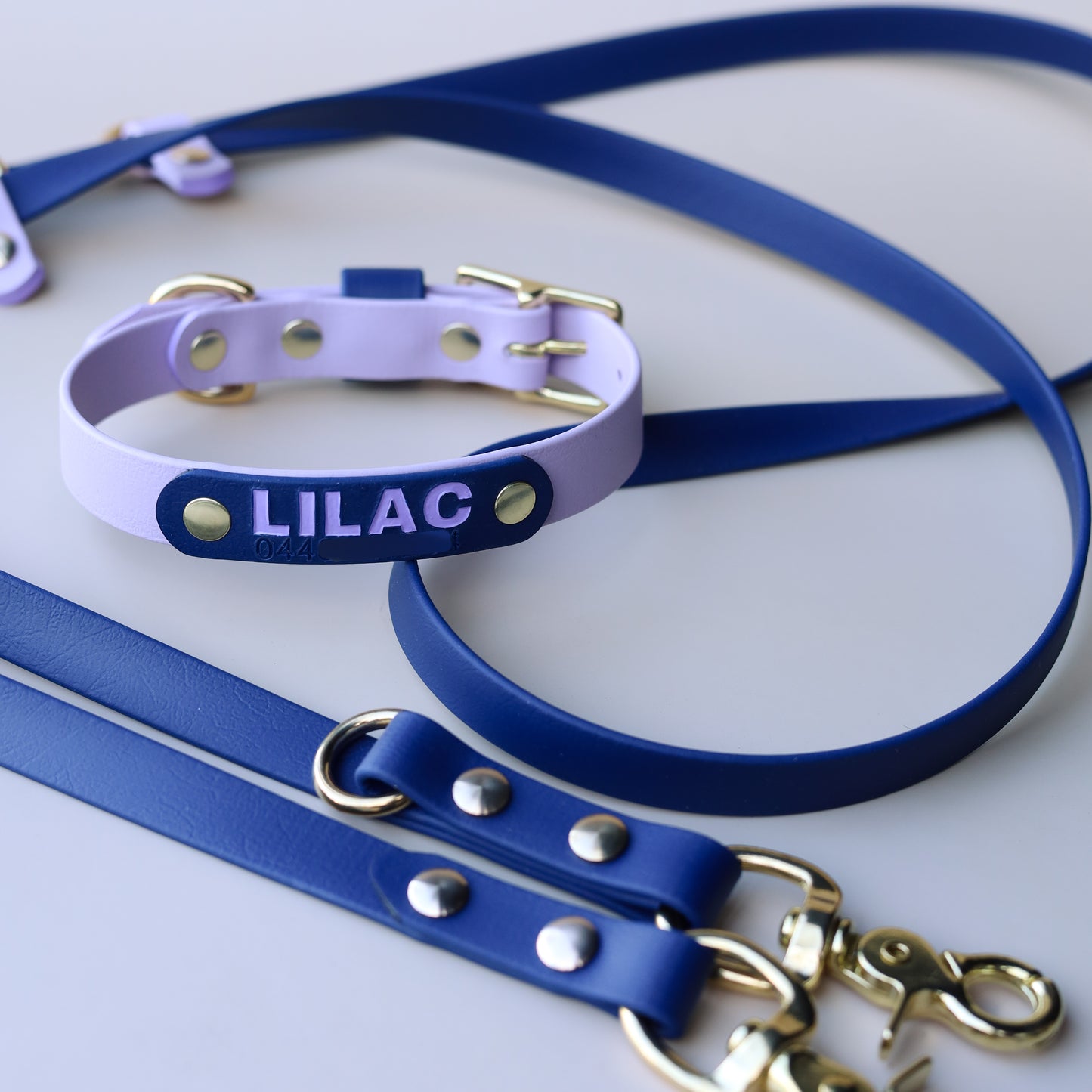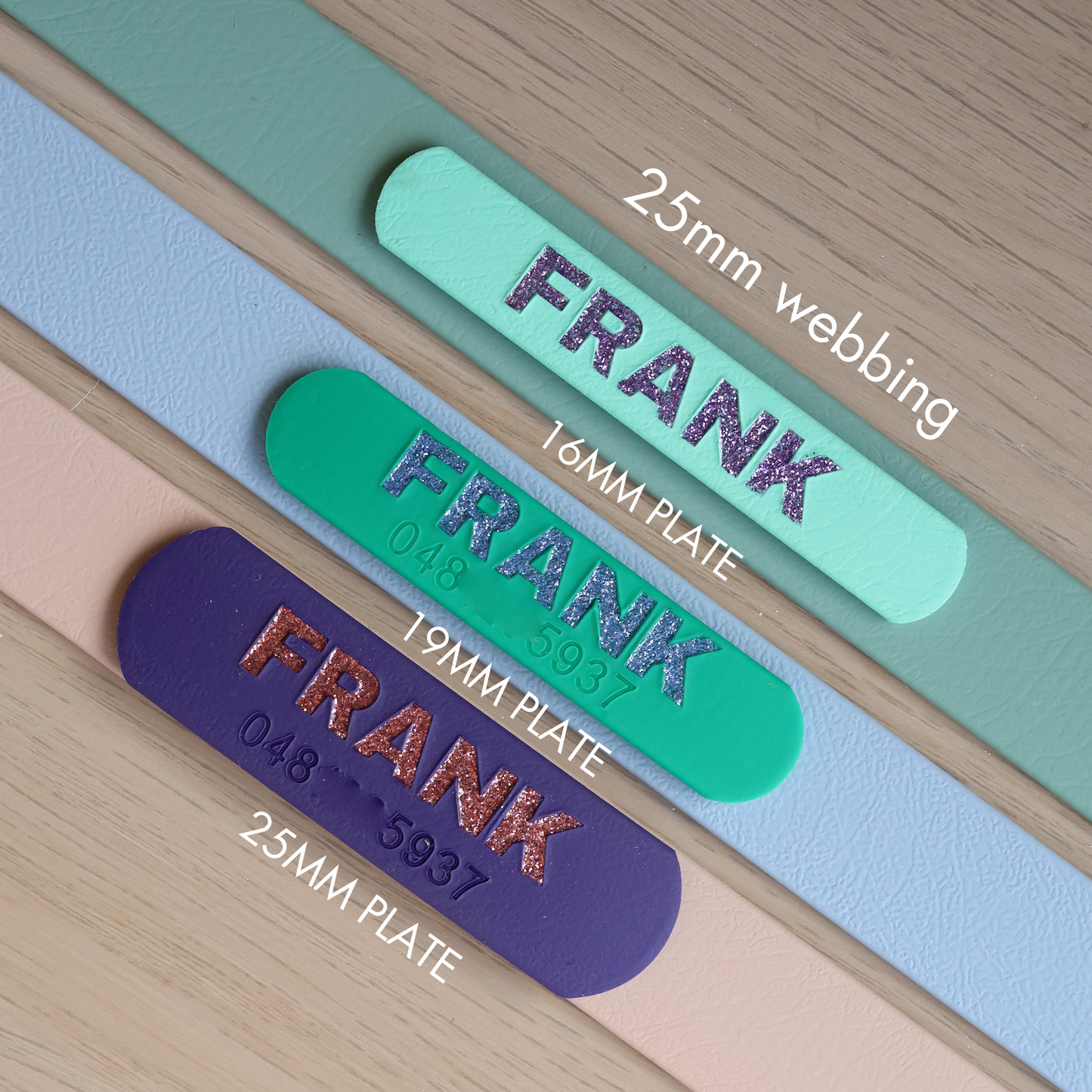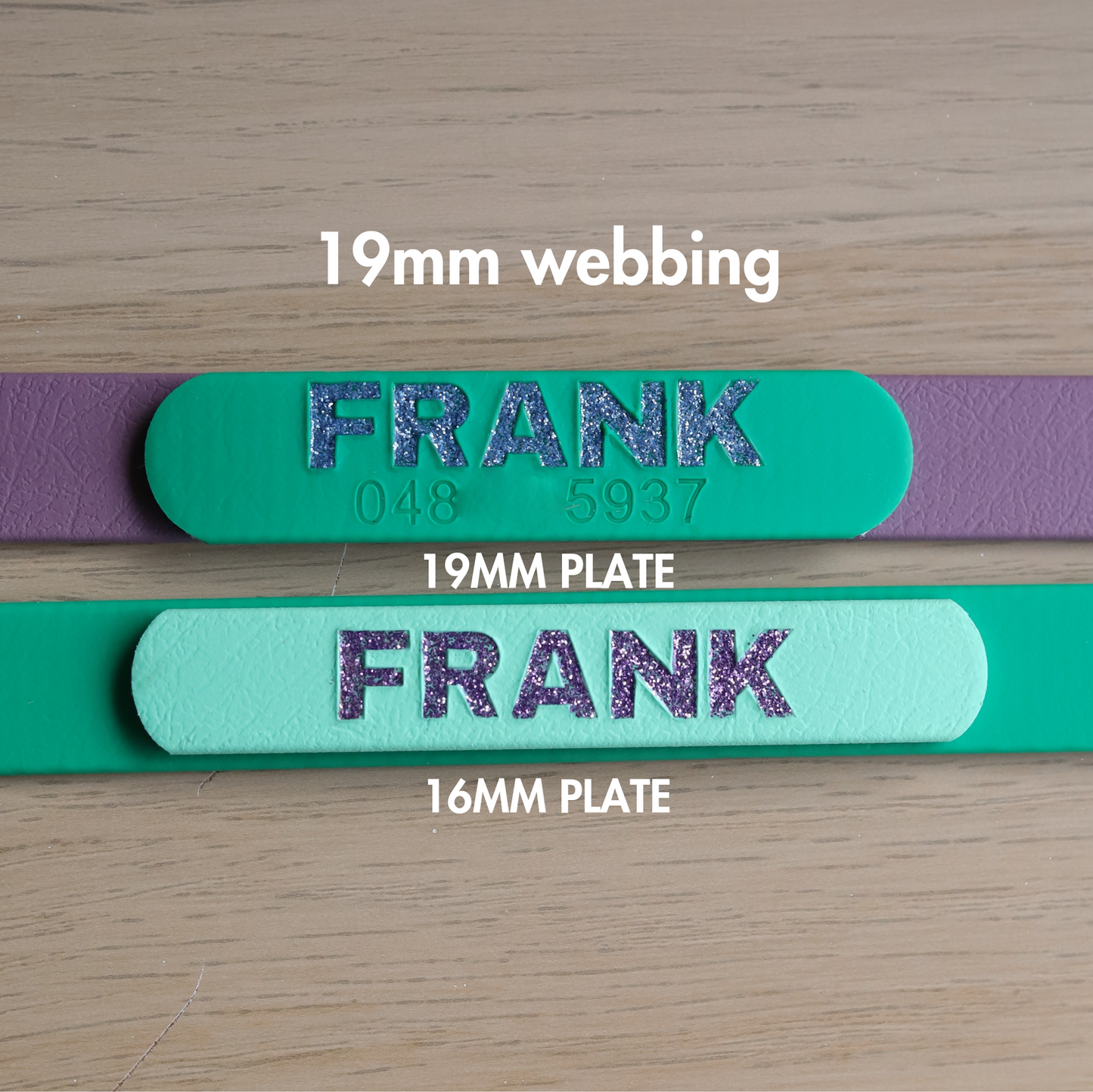 Name plate looks great!
Great collar, tough & perfect for the beach/water as it doesn't get wet and smelly.
Quality is excellent & name plate looks so good. Getting loads of comments on it
Highly recommend